Kralendijk – In recent days more people have been tested than in the previous weeks and now we have a lot of positive test results. The Public Health Department is working very hard to get a clear picture of all infections and their circumstances. Many people have been walking around with symptoms for some time and initially did not have themselves tested. These cases are now surfacing all at once. Many people thought that the coronavirus was not on the island and therefore they did not get tested.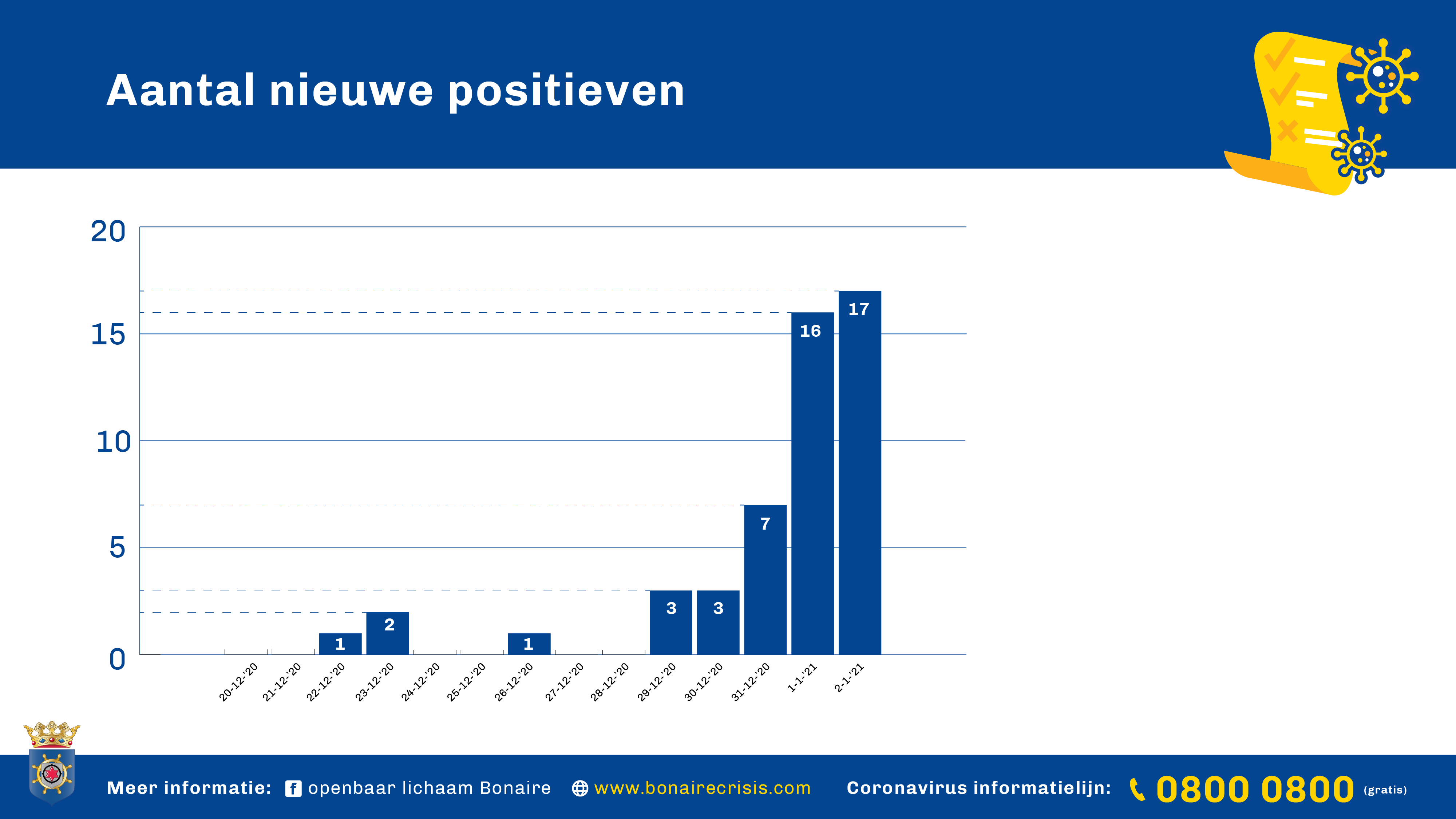 This week 46 people have already tested positive. You can see the trend of the past weeks in this illustration.
Source and contact tracing for this number of people requires a lot of time and manpower. We want to prevent the virus from spreading further. We do this by calling those who have been in contact with infected people and placing them in quarantine if necessary. If we call you and tell you to go into quarantine, please do so. This is essential in order to protect the people around you. This is why it is so important that you call immediately if you are experiencing any symptoms. The sooner we know the better. In this way you can prevent others from becoming infected.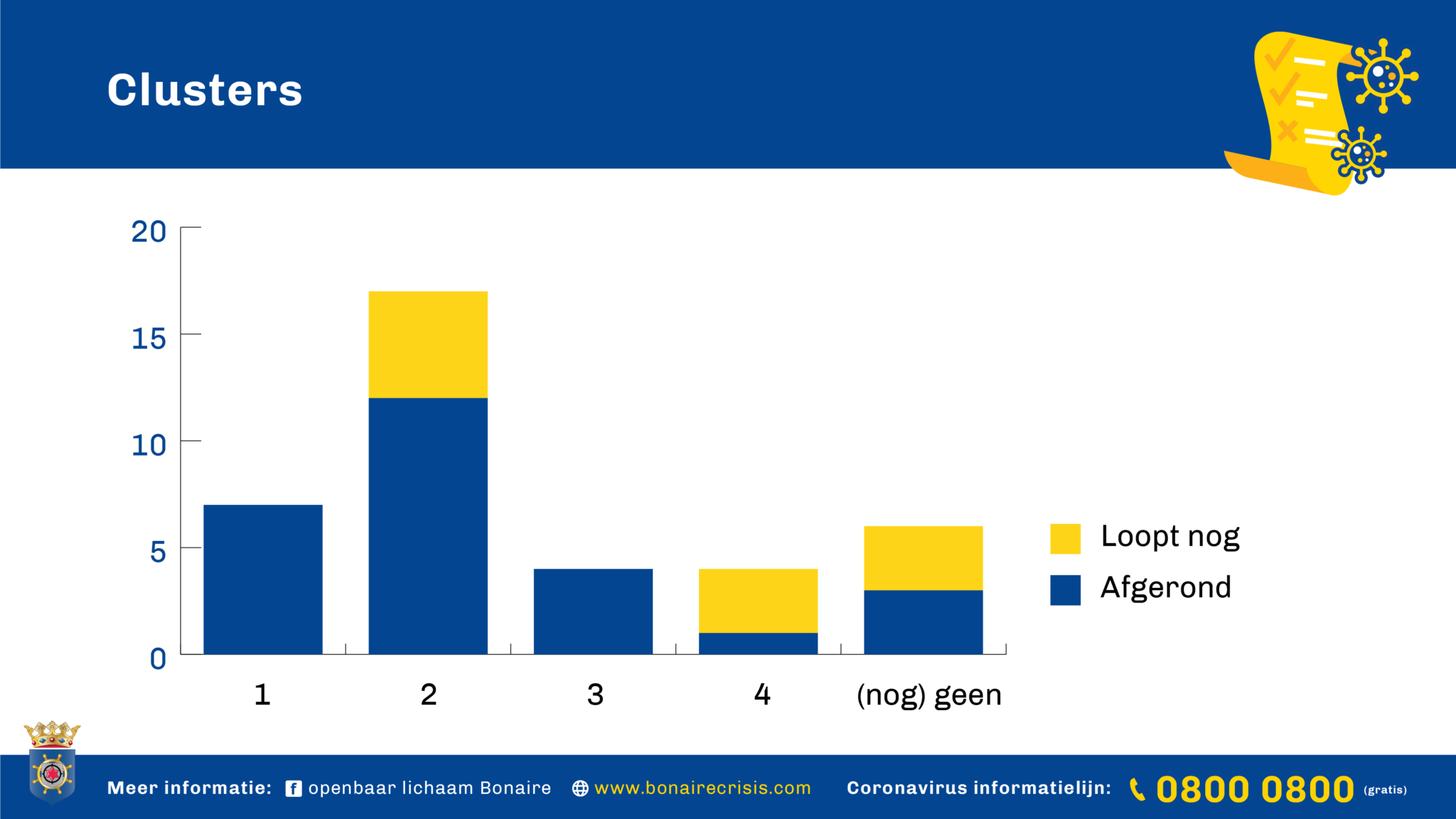 Who are the people who got infected in the last week? We now know that these individuals are residents of Bonaire. Within the group of infected people we can distinguish a few large and a few small clusters, i.e. groups of contamination.
Graph 2. The yellow color indicates that we suspect that this person belongs to this cluster, but it is still under investigation. For the last six cases, we do not (yet) see any connection with an existing cluster.
These clusters are family members, friends and colleagues. We have also seen that people may be infected in church. A new issue is a cluster that originated at a party and may possibly still continue to grow. This is not yet visible in this illustration. Our people are still far from identifying the source of contamination for everyone infected. We are conducting further tracing research into this matter.
It is now clear that the coronavirus is active on Bonaire. Obviously the virus arrived on the island from outside of Bonaire. But it is among us now and we see an increasing number of people becoming infected. The virus is able to spread easily because people no longer take the corona rules seriously or they have even stopped adhering to them at all. People have become carefree. The current figures show where this can lead to. We can no longer pretend that the virus is not on the island. The time for carelessness is over. If you have symptoms that may be COVID-19 related, don't go about business as usual. Stay at home and call 0800 0800 and make an appointment to have yourself tested.