Bon dia,
In recent days the number of COVID-19 infections has increased on Bonaire. This is why I have decided to move to a higher risk level. From Friday, 23 July Bonaire will go to risk level two. This means that the situation is worrisome and it is necessary to take certain steps in order to protect our society. This decision will affect our way of life.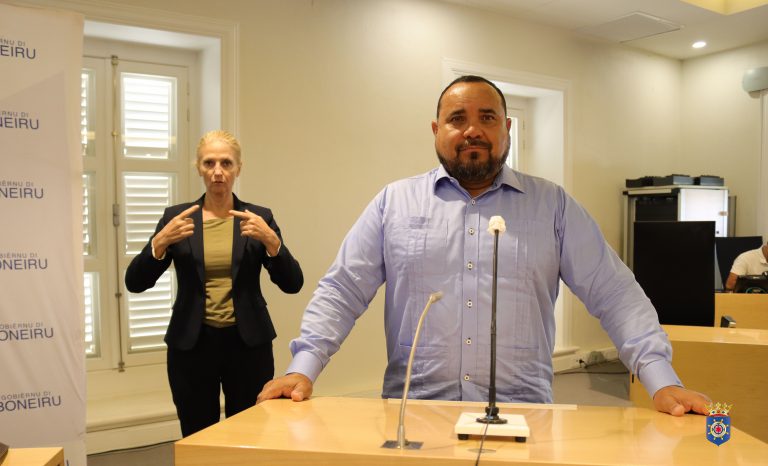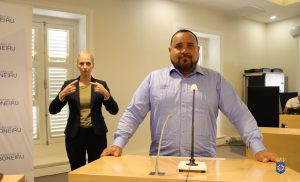 Yesterday Doctor Marian Luinstra-Passchier announced that the Delta variant has reached Bonaire. This variant is much more contagious than what we experienced last year when the coronavirus pandemic started. Those who have not yet been vaccinated or have not been fully vaccinated are especially at risk of becoming very ill. Nobody has been admitted to hospital yet and a large part of Bonaire's society has been vaccinated. For these reasons we have not decided to scale up to an even higher risk level. I strongly urge people who have not yet been vaccinated to go ahead and get vaccinated.
A matter of attention and concern is that many people are now returning from their vacations or are coming to Bonaire as tourists. Although we are careful and require people to undergo a test before coming to Bonaire, the Delta variant has accompanied travelers and has managed to reach Bonaire. Because of this we have placed the Netherlands on the list of very high-risk countries as of last Monday. This means that in addition to the negative PCR test required to enter Bonaire, travelers from the Netherlands must undergo a further PCR test five days after their arrival.
For the time being, there are no consequences for the bubble between the ABC islands. Vaccinated persons may fly without restriction between the islands, but please bear in mind that this could change at any moment. It is now up to each and every one of us to make sure the virus does not get a chance to spread any further.
The way to ensure that the virus does not continue to spread is to adhere to the basic measures that we have been advocating for over a year now. Wash your hands with soap and water or at least with hand sanitizer, avoid gatherings, so stay away from places with many people. Do not touch your eyes, nose or mouth and definitely keep 1.5 meters distance from others. If we do not do these things, we will soon have more infections and then we will have to tighten the measures further and scale up to a higher risk level. For now, if we adhere to these guidelines, risk level two will be sufficient. Detailed information about the risk levels may be found on the website: www.bonairecrisis.com
Risk level two means, among other things, that there will be no singing or dancing for the time being, both indoors and outdoors. The Delta variant can move very easily from person to person via droplets in the air. Singing and dancing in close proximity will lead to more COVID-19 cases. As a result discotheques and nightclubs will have to close. Events with more than 50 people are not allowed and only 50% of the capacity of a venue may be used. To protect Bonairean society we will take action against anyone who does not adhere to these rules.
I also want to state that elderly day care centers must also adhere to the basic rules that I have previously mentioned, but there will be no limit on the number of people in this case.  Indoor sports may continue to be practiced. If there are spectators, then only half of the spectator capacity may be utilized. There are no additional rules for outdoor sports. Places such as restaurants and gyms have to start registering their visitors again.
We must be conscious of the fact that the coronavirus and all its variants are a threat to our society and our way of life. And presently with the Delta variant we must ask you to be even more careful. The virus does not just disappear because the numbers are low. We must realize that it will be here forever. We must protect ourselves. Please adhere to the well-known basic measures to protect yourself and those around you from becoming sick. And finally, please do get vaccinated.